The Zen Peacemakers Journal
כיסוי תוכן מקורי
חדשות, הרהורי נסיגה ודיווחים
תוכן טרי ומקורי שנכתב ואוצר על ידי הצוות שלנו, המכסה שיחות והרהורים מהמנהיגים שלנו, כמו גם את הפעולות היצירתיות והמרגשות שבאמצעותן אנו והחברים שלנו מביאים את שלושת העקרונות לחיים ברחבי העולם:
פליטים, חסרי בית, שינויי אקלים, אפליה מגדרית/גזעית/דתית וצרכים גלובליים אחרים של היום.
כתב העת ZPI הוא חלק מספריית מדיה צומחת.

יחד עם כתב העת, אנו מציעים
אודיו ווידאו.
Join us as as we meditate with and learn more about The Lotus Institute, an organization that blends Buddhist teachings with science, movement, music, and art. During this event, we will have an Introduction with Matt Dorma,  somatic exercises led by Mona Abutaleb, a guided meditation with Peggy Ward, a talk on the 3 Pillars presented by Larry Ward, and an interactive Q&A with everyone.
רשומות היומן האחרונות שלנו
Poetry
Beloved Community Into the circle of all beings we have come With sunshine and tree and raven and coyote and deer and rabbit and stars And precious moonlight. May our feet walk gently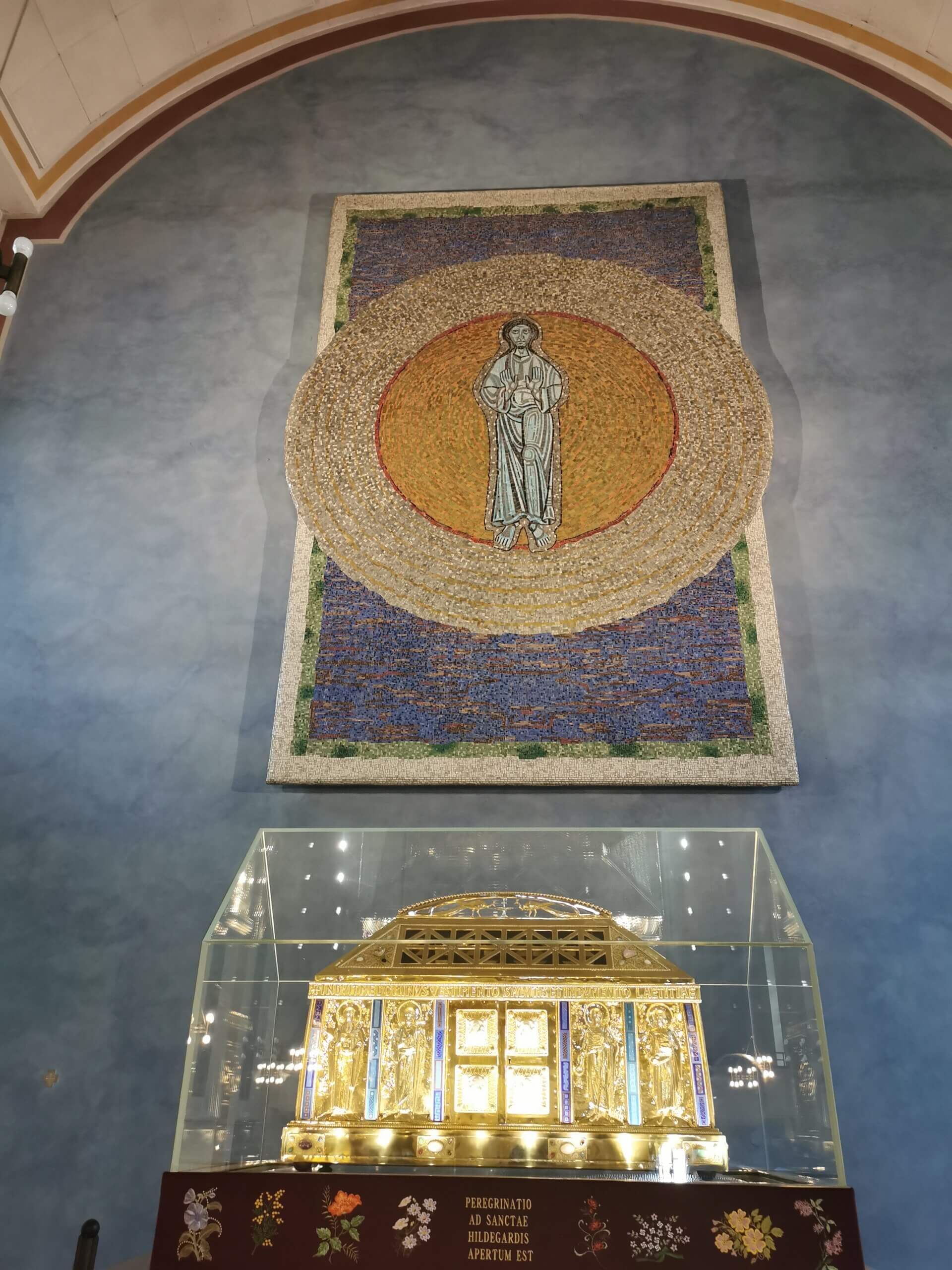 Reflections
Eine Pilgerfahrt zu Hildegard von Bingen rund um meinen Geburtstag: 13.-15.4.2023 von Monika Winkelmann | 20. Aug 2023 | 0 Kommentare Die Heilige Hildegard von Bingen – Erste Deutsche Dichterin und Kirchenlehrerin Vom 13.-15. April diesen Jahres reiste ich
Practice
Camino de Santiago, Astorga, Spain (26.06.2023) On pilgrimage, on walkabout, the destination isn't really the point. There's no goal. It's a conversation with the land, it's peaks and rivers, the flowers, weather, history, rocks. It's
Social Engagement
Serving Dinner at the Boulder Shelter for the Homeless Serving and engaging in community is fundamental to Zen practice. The Third Tenet of the Zen Peacemakers is taking action. The action that arises from this
Giving
Dear ZPI Friends Today 1 year passes since the Russian full-scale invasion on Ukraine. As many of you know already on February 27, the first transport of medical supplies collected by our Foundation, Sangha Kanzeon,
Council
by Judith Haran After staying at home for over two years during the pandemic with only a silent spouse and my cats, I was in desperate need of contact with the human race. I'd
ZPI SHORT Resonance – The Source of Compassion
04:58
ZPI SHORT Your World is Not The World
05:24
ZPI SHORT The Whole Language - The Power of Extravagant Tenderness
02:55
Sutra and Bible: Faith and the WWII Japanese American Incarceration
06:39
Walking the Path of Healing with Midwives Around the World
08:04
Giving That Which is Hard to Give: Deep Practice of a Traveling "Nunk"
04:10
ZPI SHORT - A Multi-Faith Response to the Climate Crisis with Rev. Fletcher Harper
06:08
ZPI SHORT Hearts in the Ice - Making History in the High Arctic
06:30
ZPI Short - On The Dharma of Trees with Dr. Chris Goto-Jones
04:37
ZPI Shorts - Invisible Wounds: Journey with Mental Illness and Recovery
04:51
ZPI SHORTS Conflict in Israel-Palestine Part2: There is always hope for peace in the Holy Land
02:47
ZPI Short - Dream Kōan Practice - the Sambhogakaya Intimacy of Dream Yoga
04:54
ZPI SHORT - Faith in the Night: San Francisco Night Ministry
04:23
ZPI SHORT Listening from the Heart - Where Compassion Begins with Center for Council's Jared Seide
04:56
ZPI SHORT - Heartwood The Art of Living with the End in Mind w/ Barbara Becker
04:13
ZPI SHORT - Rebel for Love, Rebel for Life: Art and Peacemaking in Finland
05:27
ZPI SHORT Reflections on the Native American Plunge 2021
12:59
ZPI Short How to Recover from a Crisis The Universe Wants You to Succeed
03:39
ZPI SHORT Finding Refuge Remaining Open Hearted During Heartbreaking and Uncertain Times
00:07
ZPI SHORT "Politics As Practice: Being an engaged CitiZen"
09:01
ZPI SHORT: The Healing Power of Inter religious Study and Practice in Challenging Times
11:16
ZPI SHORT - "To Live Is To Kill": A Starting Point For Our Training As Peacemakers
12:04
ZPI SHORT: Paul Haller - Fierce Courage, Peacemaking in Northern Ireland
10:12
ZPI Short - A Life Of Praise: Zikr (Sufi Chanting)
00:14
ZPI Short: Chenxing Han - A reading "Be the Refuge: Raising the voices of Asian American Buddhists"
06:23
ZPI Short: What a "Buddhist politics" might look like in the post Trump United States
02:36
"Justice Awaits" by Dr. Rajni Shankar Brown
03:53
Dr. Rajni Shankar Brown - Heartbeats in Soil
06:47
ZPI Short: Black and Buddhist and the Sanitized Stench of Genocide in the U.S.A.
04:11
A Feast of Fools - with the Order of Disorder (Short)
05:40
ZPI Short - Sound of One Hand Laughing March 30, 2021
03:21
ZPI SHORT - Repairing America's Racial Fractures
05:27