SREBRENICA, BOSNIA & HERZEGOVINA. On October 15, 2017, a new, Dutch documentary on Zen Peacemaker work was released.  Created by Pat Van Boeckel and produced by Karin van der Molen, Vrede Vinden in Srebrenica is an hour-long film that follows the Zen Peacemakers Bearing Witness Retreat in Bosnia-Herzegovina, that took place in May 2017. 
BOSNIA & HERZEGOVINA. German artist Georgia von Schlieffen reflects on participating in the 2017 Zen Peacemakers Bosnia-Herzegovina Bearing Witness retreat, the connections she found between visiting there and Auschwitz-Birkenau and the balancing of pain and beauty.
SARAJEVO, BOSNIA AND HERZEGOVINA. Bearing Witness Retreats reveal how, even though each place of tragedy reflects a unique circumstance, they all share in common universal human experiences – even the tendency to violence can be seen as a source and expression of commonality and connection. Several years ago, Zen Peacemakers began collaborating with Bosnian peace-builders at the Center for Peacebuilding, to plan a bearing witness retreat following the genocide there in 1992-1995. These planning efforts were passed to local European Zen Peacemakers leaders, who brought it all to fruition this past May. In this post Zen Peacemakers thanks the organizers and features the stories of four European Zen Peacemakers who attended the retreat.
Reflections on the Upcoming Bosnia-Herzegovina Retreat, 8-12 May 2017 By Roshi Barbara Wegmüller, Spiegel Sangha, Bern Switzerland
Save the date for the "Bearing Witness to Complexity in the Holy Land" retreat based in the Jerusalem area to bear witness to different voices and sites in the holly land.
The Auschwitz retreat, for the 23nd year, is an effort towards spiritual healing, peacebuilding across cultural, political, religious, and other divides, and a plunge into extremes of human nature: its darkest cruelty and most noble compassion. 
The Auschwitz-Birkenau retreat is the core program of ZPI's Bearing Witness programs. What follows is this year's impact report on the 23rd Bearing Witness retreat in Auschwitz.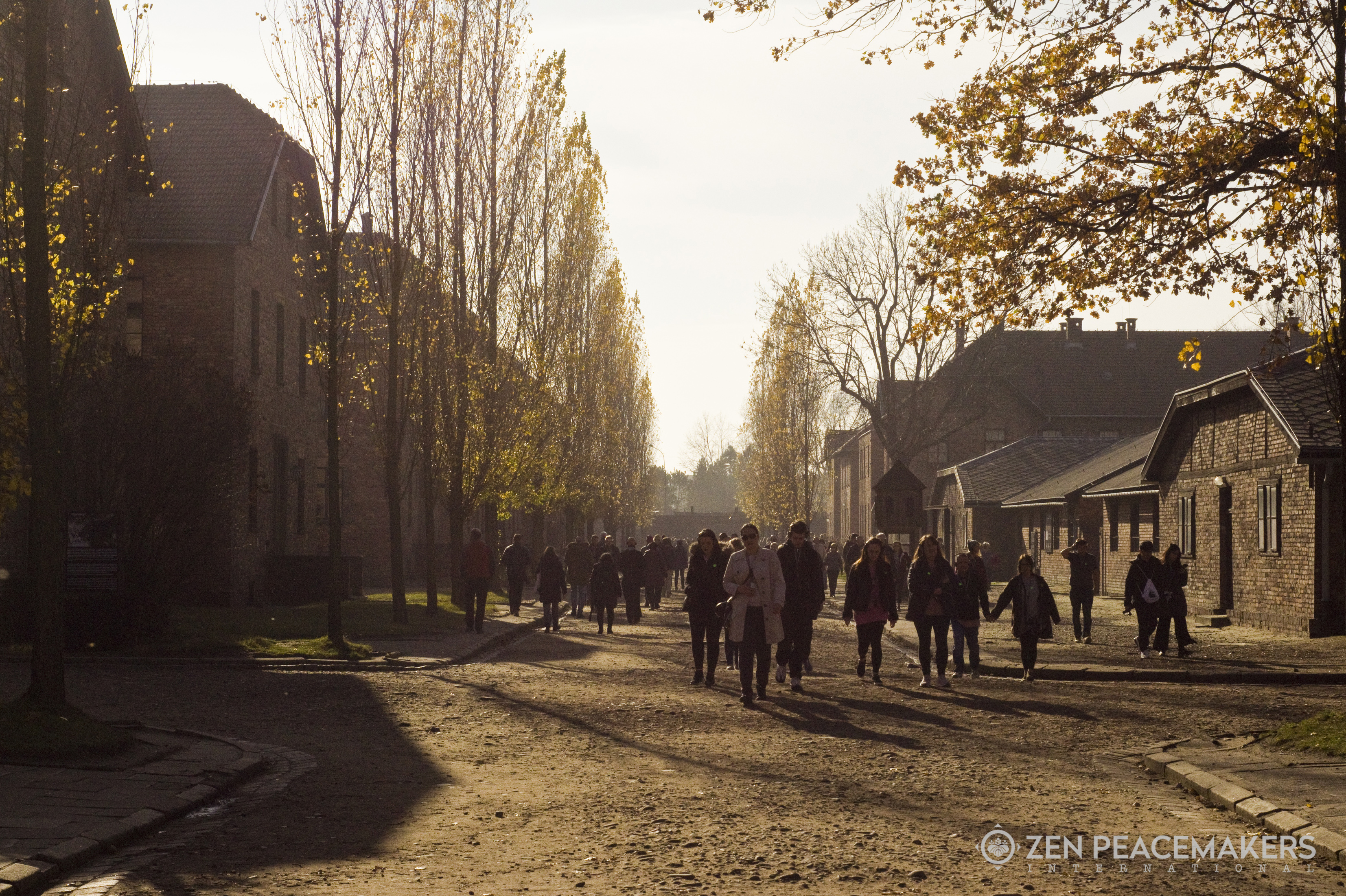 Since 1996 the Auschwitz retreat has been an interfaith and immersive cross-cultural gathering event for over 1500 peacebuilders from different war-torn countries such as Bosnia-Herzegovina, Palestine/Israel, Syria, Native American Nations and over 20 other countries. This 2018 impact report details some of the many positive results of the program.
HELSINKI, FINLAND. In 2018, one-hundred years after the Finnish Civil War of 1918, Peacemakers Finland organized a retreat to bear witness to its legacy.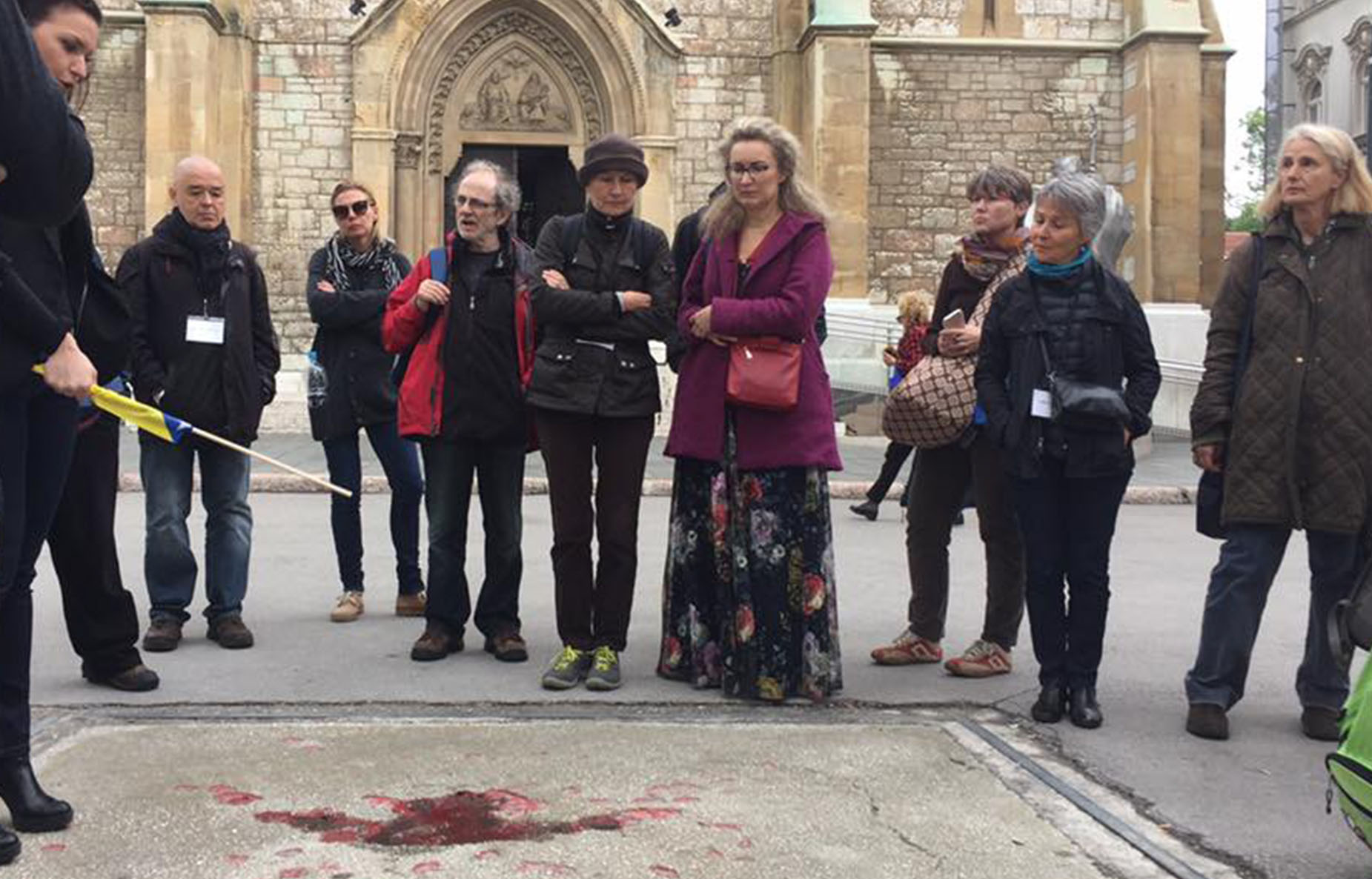 BELGRADE, SERBIA. In late June, ahead of the yearly commemoration of the Srebrenica genocide on July 11, Mirko Gaspari gave a public talk on his experience in the '17 Bosnia-Herzegovina Bearing Witness at the local branch of the pacifist organization 'Women in Black,' in which he challenged prevalent notions of victims and perpetrators.