A Q&A Session for Native American Bearing Witness Retreat 2022 Wolakota Makasintomni Awachekiyapi Praying for Sacred Harmony and Worldwide Peace Zen Peacemakers International has been conducting retreats following the principles of Not Knowing, Bearing Witness, and Taking Action in Auschwitz, Rwanda, and the Black Hills since 1996. This program is a continuation of this rich […]
Zen Peacemakers International has been conducting retreats following the principles of Not Knowing, Bearing Witness, and Taking Action in Auschwitz, Rwanda, and the Black Hills since 1996. This program is a continuation of this rich legacy and part of our dedication to growing in connection with the indigenous communities of Turtle Island. This year, this enriching experience […]
Native American-Zen PeacemakersBearing Witness Retreat Native American-Zen Peacemakers Bearing Witness Retreat 2022 Wolakota Makasintomni AwachekiyapiPraying for Sacred Harmonyand Worldwide Peace Black Hills, South Dakota and Devils Tower, WyomingSunday, July 3 through Saturday, Jul 9, 2022 Register Here Zen Peacemakers has been conducting bearing witness retreats following the principles of Not Knowing, Bearing Witness and Taking […]
ZPI encourages reflections from retreat participants, staff, members & others touched by our work and doing similar work from around the world, as part of the practice of bearing witness. Angell Deer, a participant in this year's Native American Virtual Retreat, reflects on the bearing witness to the trauma of the stories told by the […]
We will meet in Northern Wyoming Monday, June 22nd through Friday the 26th, 2020 with plans to visit sacred Lakota sites, Bear Witness to their histories & come together as a community of peacemakers across cultures. More details with registration opening will be shared in the weeks to come. 
The following post is Eve's reflection on a recent event held at Staten Island, New York's Integration Charter school where two Lakota Elders- Manny & Renee- discuss a way of preserving their culture's language through the support of the educational institute. 
Struck by a people's history of trauma alongside great resilience, Sam reflects on the tears and laughter shared among the elders from the Lakota-speaking culture in South Dakota, USA during the Zen Peacemakers 2019 Native American Plunge.
SOUTH DAKOTA, USA. The 2019 Zen Peacemakers Native American Plunge was held July 14-19. This year brought together thirty-six participants from Australia, Switzerland, Israel, France and across Turtle Island- as the United States of America is referred to by the indigenous Native Americans. It is the fourth Native American Program held by Zen Peacemakers International […]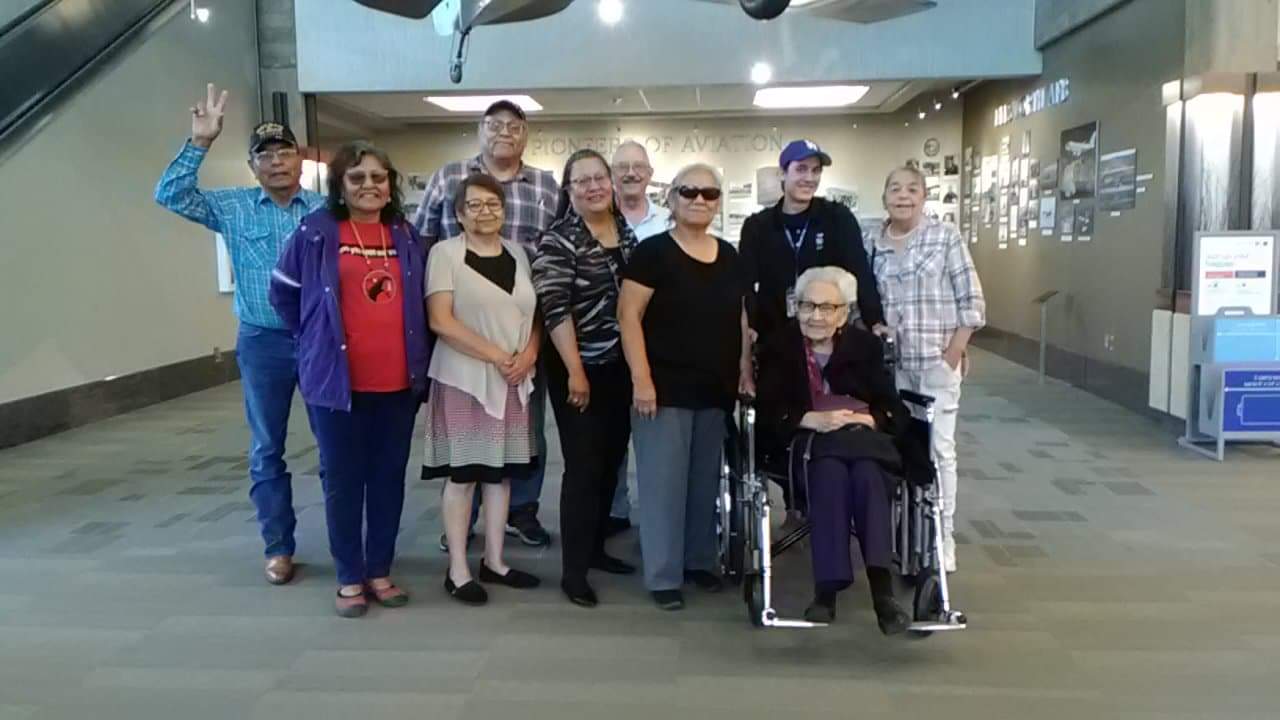 WASHINGTON DC, USA. On the 2019 anniversary of the battle of Little Bighorn, Manny and Renee Iron Hawk (two of the Lakota hosts and organizers of the 2019 Zen Peacemakers Bearing Witness Plunge) joined US Rep. Congresswoman Deb Haaland (D-NM1) and a delegation from Pine Ridge and Cheyenne River Sioux Tribe reservations to petition a […]
The 2018 Zen Peacemakers Native American Bearing Witness Plunge was completed this past month, July 15-19 2018. The event, which lasted 5 days and spanned South Dakota, Wyoming and Nebraska, brought together participants from across the United States and Europe with elders and their families from Cheyenne River Sioux Tribe reservation.